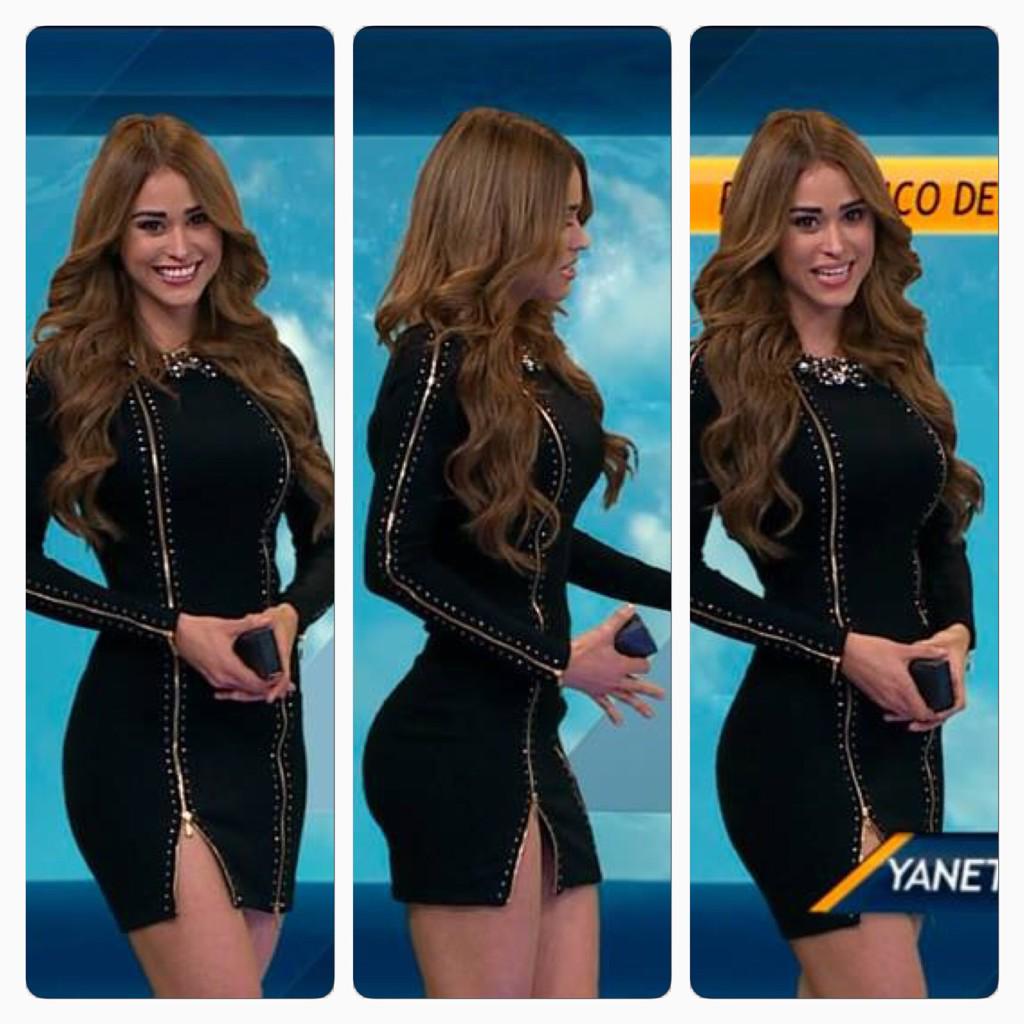 Yanet Garcia is a weather presenter who over recent weeks has been gaining a few fans who are keen to watch her forecasts
Model and weather presenter Yanet Garcia has sent Mexico – and now the rest of the internet – into a frenzy.
It could be that she is just a fantastic meteorologist, but there's a slim possibility it could be something else she has to offer.
Her good looks and figure-hugging dresses, always teemed with a pair of killer heels, are a hit with viewers.
Before she appears on Mexico's Televisa Monterrey she often tweets a picture of her outfit to her 43,000 followers.